We are excited to announce the launch of CHSONE, the society/community management software that has solutions to your each and every issues related to community management.
Coming from the house of Futurescape Technologies, a company well-known for its revolutionary and robust software products, CHSONE is devised with the perspective to facilitate a digital platform where the society offices can manage their works with ease and convenience while the members can come forth with their suggestions and queries while each member stay abreast with developments and issues happening within the community.
CHSONE automates, digitizes and streamlines the management processes of the society/complex, thereby relieving you from the tedious manual jobs. So be it generation of invoices or tracking collection, Bookkeeping or accounting, member issue or vendor issue, handle everything efficiently with ease.
Explore the features that CHSONE offers here: https://www.chsone.in/features.html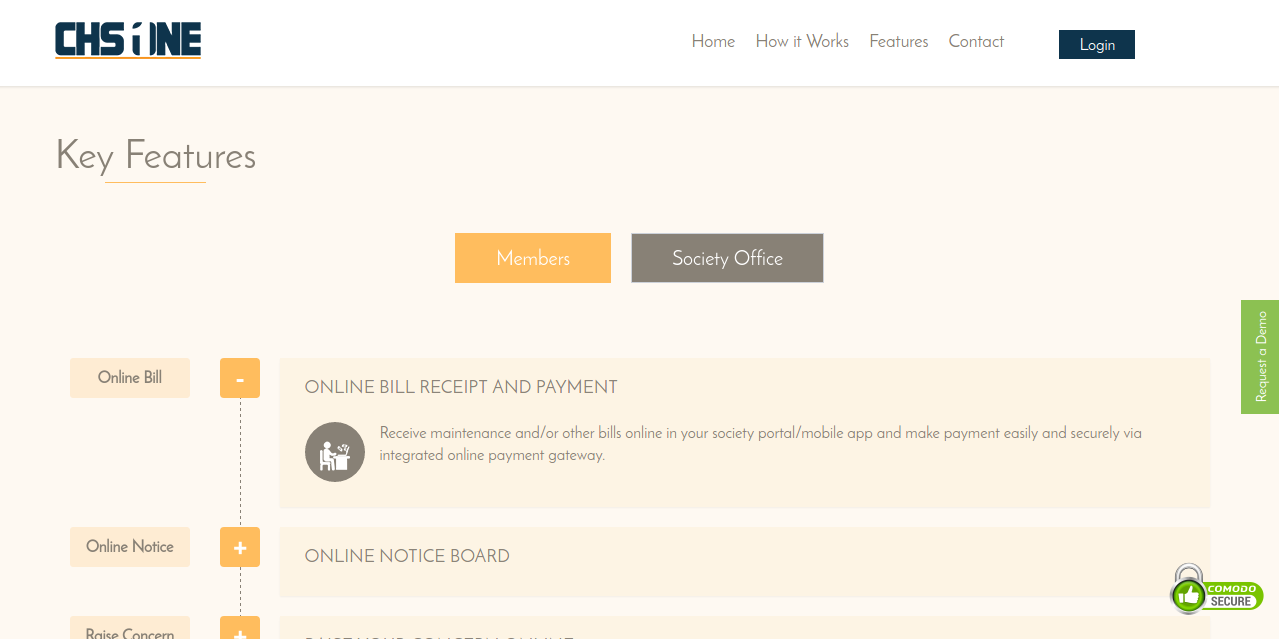 So, get ready to be thanked and appreciated for your effort in maintaining your society!